"Red Yellow Pink" tells the story of a son and his mother.
He: homosexual. She: strictly Roman Catholic.
Two different worlds - a conflict is starting.
Can love overcome all prejudices?
A film against discrimination. A movie for acceptance.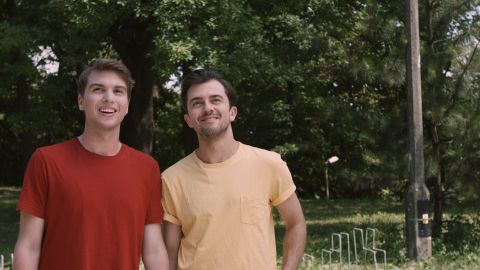 with
David Paul - Maciej
Agnieszka Salamon - Mother
Wojciech Galzinski - Father
Adrian Koszewski - Dawid
Beata Sliwinska - Gosia


written & directed by
Jolanta Warpechowski


director of photography Sebastian Kwidzinski
film editing by Nina Worisch
music by Szymon Szewczyk
with
Jolanta Warpechowski - Woman with dog
Kuba Rudzinski - Spectator in the cinema
Kuba Gras - Hobo
Karolina Wanat - Spectator in the cinema
Kerstin Zimmermann - Tourist
Jakub Kwasniewicz - Doctor
Anna Dzierza - Anna
Lucas Van Der Smug - Andrzej

makeup artist Andreas Kössler
makeup artist Nicole Höfner
makeup artist Patrycja Paliwoda
special makeup effects artists Andreas Kössler
special makeup effects artists Nicole Höfner


unit manager Michal Wiktor Cajzer
production assistant Peter Stelzhammer
assistant director
Aleksandra Lipinska
assistant director
Leander Behal
assistant director
Dorota Bodnar
art design
Jolanta Warpechowski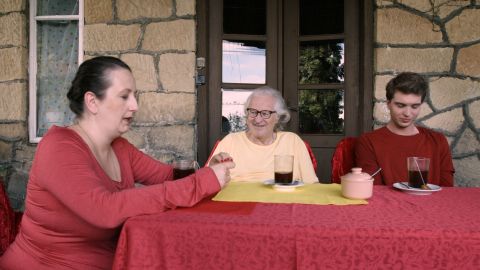 sound
Elias Müller
boom operator
Pablo Andrés Bejarano
sound design / sound mix
Daniel Hasibar
gaffer
Michal Wiktor Cajzer
assistant camera
Oliver Eisenhuth
assistant camera
Manon Pichon
assistant camera
Martin Mahling
best boy
Carman Ho
best boy
Alica Hirseland
best boy
Martin Mahling
grip
Alica Hirseland
grip
Martin Mahling
digital imaging technician
Leander Behal
digital imaging technician
Pablo Andrés Bejarano
digital imaging technician
Andreas Reisenbauer
continuity
Larissa Kahr
script supervisor
Aleksandra Lipinska
set assistant
Wiktoria Magdalena Kozlowska
set assistant
Jan Rajss
making-of
Andreas Reisenbauer
making-of
Jolanta Warpechowski
artwork
Niklas Worisch
trailer music Iris Wallner
trailer editing Nina Worisch

set photography Kerstin Zimmermann
set photography Romana Majowska

dedicatees Maria Bujas
dedicatees Michael Handl

Jolanta Warpechowski
Jolanta Warpechowski was born in Poland 1947, studied theatre science in Vienna, Austria,
and film directing in Crakow, Poland.
She worked as theatre director and in different other fields.
Her work is derived from improvisational theater.

The main themes of her films are sex, prostitution, migration, LGBTQQ,
violence, alcoholism, family, religion and social grotesque.